SpamAssassin is a computer program used for email spam filtering. It is extemely easy to set up and by default is enabled on your cPanel. Incase this has changed, or you wish to disable it, the following is a guide to locate the SpamAssassisn program on you cPanel.
To navigate to the SPF and DMIM section, login in to cPanel. Under the email section, click "Apache SpamAssassin".

On the next page, you'll see the options to enable/disable (depending on what your currently set at) Spam Assassin.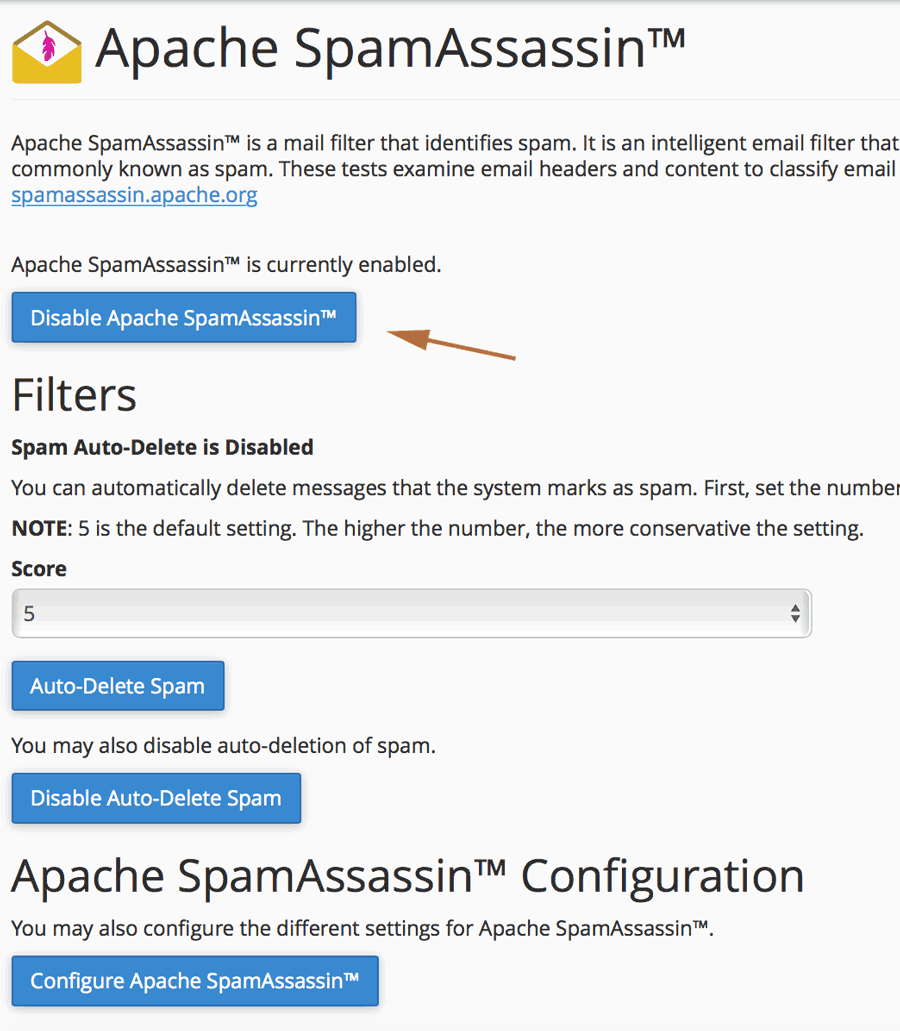 That's it! You now know where to go to enable and disable SpamAssassin.