Almost all webhosting providers you are with will completely turn off your website for a full 24 hours if you are a victim of a DDoS (Distributed Denial of Service) Attack. We have all of our webhosting servers protected by full Enterprise level DDoS protection. The same type that Major sites like Facebook, Amazon and others use. With this system in place your hosting is completely protected.
The following programming languages and libraries are installed.
CGI
Fast CGI
PHP 5
Perl
SSL
Curl
CPAN
GD Library
ImageMagick
If you need something that isn't listed here support usually would gladly install it for you.
We use the industry standard of Cpanel. Almost all webhosting companies big and small use Cpanel for its robust and easy to use interface. Below are just some of the many features it offers.

Mail
Create email accounts, forwarders, and autoresponders as well as account and user-level filtering to manage email. Fight spam with BoxTrapper, Apache SpamAssassin, and email authentication. Then, use mailing lists to broadcast your message. Cron Job Scheduling
Security
Configure password-protected directories, IP address denials, SSL/TLS, and GnuPG key settings to restrict access. Protect your site with HotLink Protection, Leech Protect, and ModSecurity.
Domains
Set up subdomains, addon domains, parked domains, and redirects to point visitors in the right direction. Identify your site with Simple DNS Zone Editor and Advanced DNS Zone Editor.
Files
Edit and back up files and folders while monitoring your website's disk space usage.
Databases
Store large amounts of data and limit access using MySQL and PostgreSQL databases.
Logs
Know your audience and track your website's performance using Webalizer and AWStats.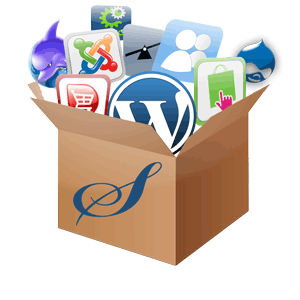 By popular demand we use Softaculous a cool plugin that lets you install 397 of the webs most popular and used programs. 397 Free scripts can be instantly installed on your account with a few clicks and there is no need to know anything about programming.
Our servers work perfectly with mobile devices.
You can make responsive mobile sites, with data compression available so that it loads within milliseconds on your mobile phones.
You receive your email to your phone instantly via IMAP.
If your plan includes it you can log into your free Teamspeak 3 or Mumble voice servers right from your phone
Edit your website straight from your phone
Lastly a fully mobile and responsive control panel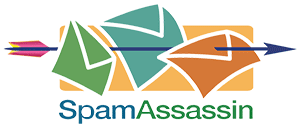 We have Spam Assassin installed on all of our webhosting servers. This awesome tool lets you custom tune your spam filtering settings to make sure only legitimate emails get through to your inbox.

Not only does it filter out spam but you can even set it to filter out specific domains that are somehow getting through the filter. With Spamassassin your spam troubles are no more.
If you can name it then it will most likely work. If after you purchase you find that something isn't compatible with our shared hosting we can usually find a workaround or implement support for that program free of charge. If you don't feel comfortable asking support after purchasing feel free to ask before by opening a ticket.
In our Sales department.
They will answer why questions you may have.