Free Voice Server
Most paid webhosting plans come with either a free Mumble server or a free TeamSpeak 3 server. Normally you'd have the pay a premium for these voice servers but with our webhosting and resources you get both for free as long as you have webhosting with us. These servers aren't limited in any way and give you full control of the program. It isn't dumbed down, doesn't have any codecs removed it is the full server. On top of having the full server you get:
Full Enterprise DDoS proteciton
A server size that will never decrease or change even if our offer changes you still get to keep the original size/offer
Full priority support for your voice server
For Mumble you get full intergration with the Channel Viewer Protocol so you can use third party tools and viewers.
For TeamSpeak 3 you our No-Port service included in your webhosting free of charge.
Purchase webhosting today and get your free Voice Server.
The server sizes you get are..
6 User
12 User
TeamSpeak 3 server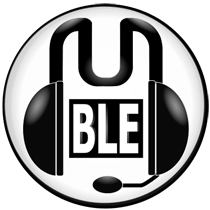 11 User
60 User
Mumble Server