To edit your website using file manager, log into cPanel and scroll down to the Files catagory.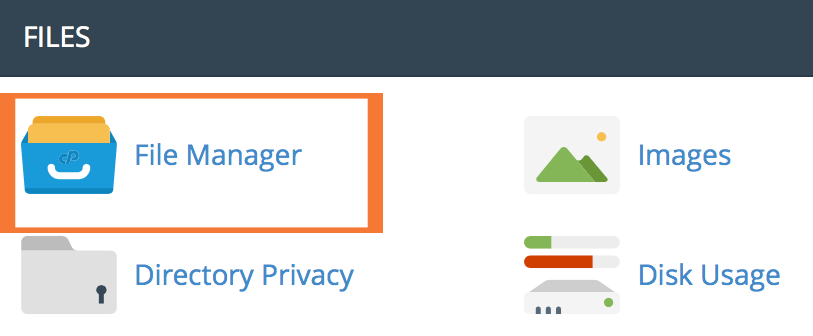 Click on file manager and you will be taken to this screen.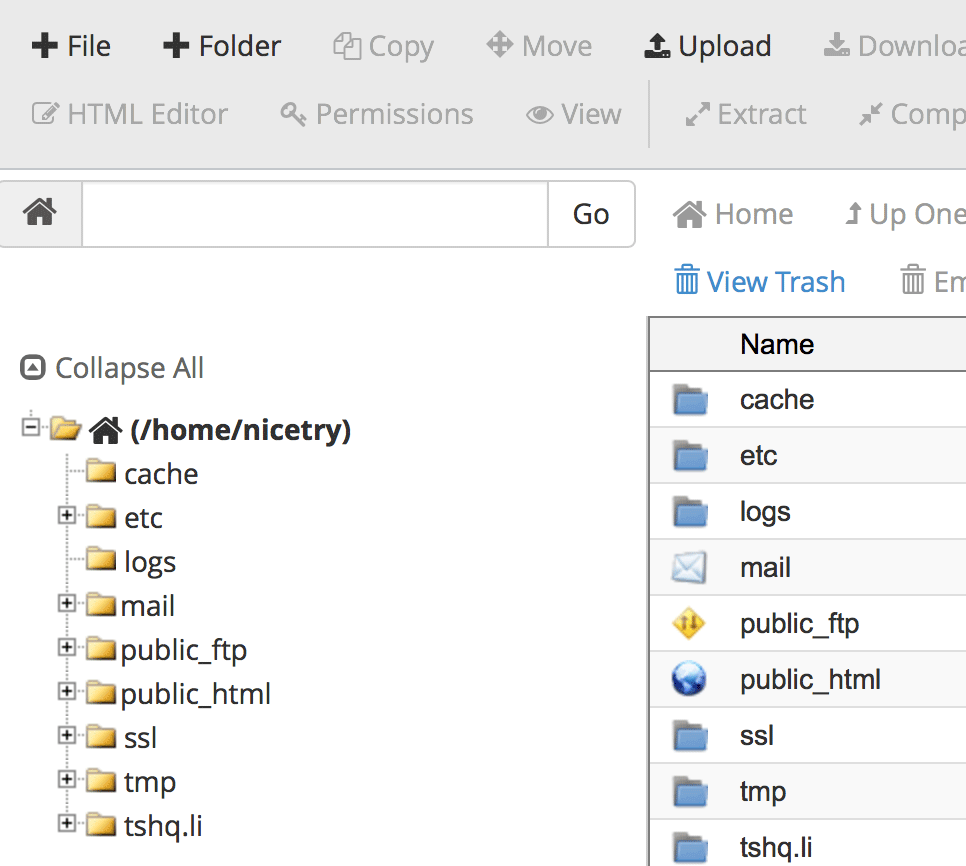 To make modifications to the website, you will want to access the public_html file.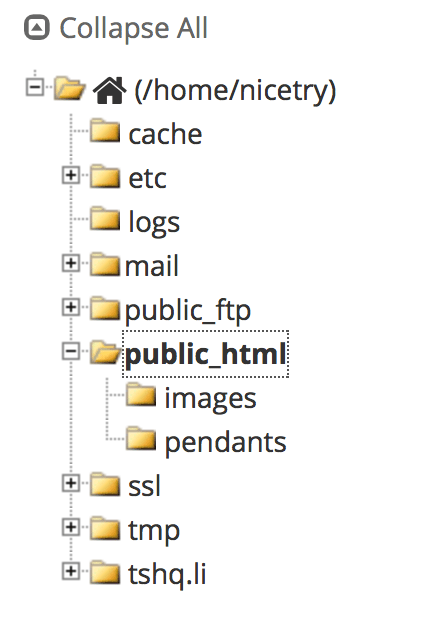 At the top of the screen are two plus signs next to the words "file" and "folder", in this example, I will add a new file. It will be the same for adding a folder, the only difference is you will be able to add things into the folder, such as the file we are about to make.

This window will pop up, in it you will want to put the name of your new file. Make sure to end with .html as it will be modifying your website. In this example, I used newpage.html.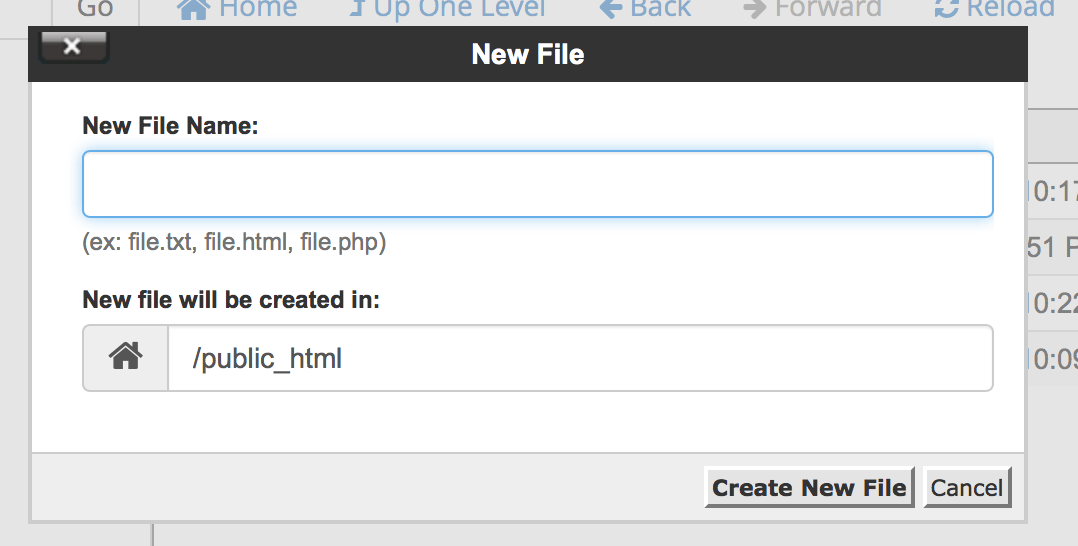 Click create new file and you will see your new file in the file and folder organizer.