Control Panel offers the ability to set up and edit your own email accounts directly associated with your domain.
Under the email section, click "
email accounts
".

Enter the email information you want to set up.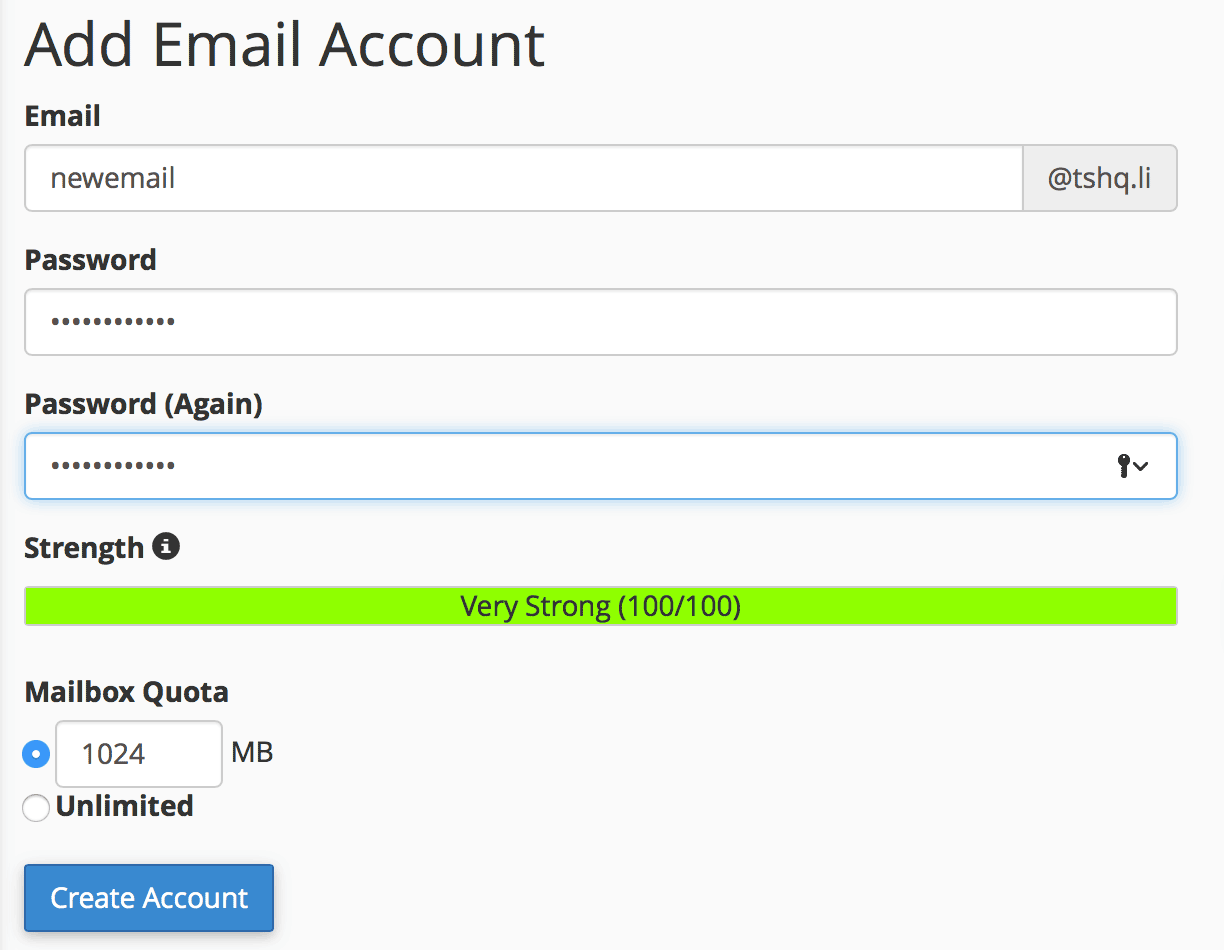 Click "
create account
".
You will see your new email show up under your email accounts section.