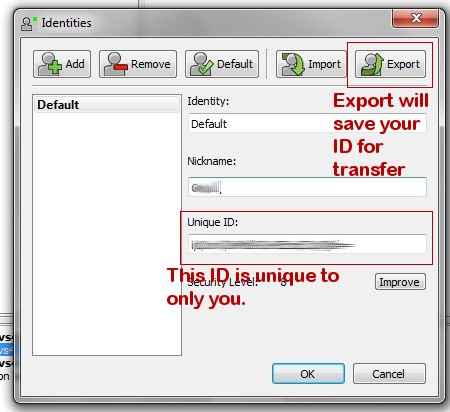 Have you ever wanted to save all of your data because you have to reformat your computer or simply move to another unit. There is a very simple way to save all your settings.
Within your Teamspeak 3 server on the top toolbar click on Settings > Identities. A window will appear just like the image to the left.
As you notice you have several options. Exporting this ID will export your ID on all the servers you have access to. Exporting will allow you to save all these settings. Choose the identity you want to export (usually Default) then click Export on the upper right, then choose a filename.
On your new computer you will want to do the exact same thing but instead of exporting you will want to import. Go to Settings > Identities, and choose Import then point to the INI file you had just exported to complete the import process.